Hi hi! Happy Friday! Happy weekend to ya. What do you have going on? We have a Christmas dinner at a friend's house, a squadron Christmas party, a birthday party, and two birthday brunches. So many fun activities packed into the weekend! I'm hoping that in between the events, we can catch up on some house stuff (and that I can finally tackle the laundry mountain that's taken over our bed. I was doing a load each night, and things just got out of hand very quickly…).
Something exciting on the way: Favorite Things starts MONDAY! Be sure to check back here.. the prizes are SO good and I can't wait to hook up 10 reader friends with some of my all-time favorite things.
Please take a couple of minutes to fill out my annual blog survey. This will get you a head start on an extra entry for the giant giveaway! Your survey responses are invaluable to me and they help me create my entire content calendar for the new year. Please take 3 minutes here to fill out your copy.
It's time for the weekly Friday Faves party! This is where I share some of my favorite finds from the week and around the web. I always love to hear about things that you're loving, too, so please shout them out in the comments section below.
Friday Faves
Learn:
One of my big goals for 2023 is to figure out TikTok. I fought it for SO long, but the reality is that's where people are hanging out right now. And as a consumer of the platform, I love it. It took the algorithm a little while to get to *know* me, but it definitely knows me now. (Bring on all of the incredible choreography, chef life behind the scenes, singing videos, interior decorating, fashion tips, and quick recipe videos.) I really want to start creating content on TikTok and providing value in a new way, but I feel overwhelmed by the platform, especially with the different editing methods and features.
Thankfully, my friend Amber – we were in Jill's mastermind together – just created a course ALL about TikTok, along with a masterclass, and I'm so pumped to do it. She's been crushing it over there (274k followers!), and she's going to share her tips and strategies. I know this might not be applicable to everyone, but also know that a lot of reader friends have online businesses and are involved in social media, so if you'd like to join me in her TikTok course, the link is here!
It's $200 off right now and the price jumps on Monday when the course begins.
(Amber is on the far right of this pic from our Scottsdale trip about a month ago)
We'll be on Instagram live today talking about TikTok if you want to join in then, too – I'd love to see you there!
Read, watch, listen:
This Josh Groban video that popped up on my YouTube playlist while I was working. What a banger lol. But seriously, this is one of the songs that made me love him back in high school. It's so good!
Speaking of favorite songs, what was your most-played Spotify song in 2022? This is mine! I've listened to it SO many times this year: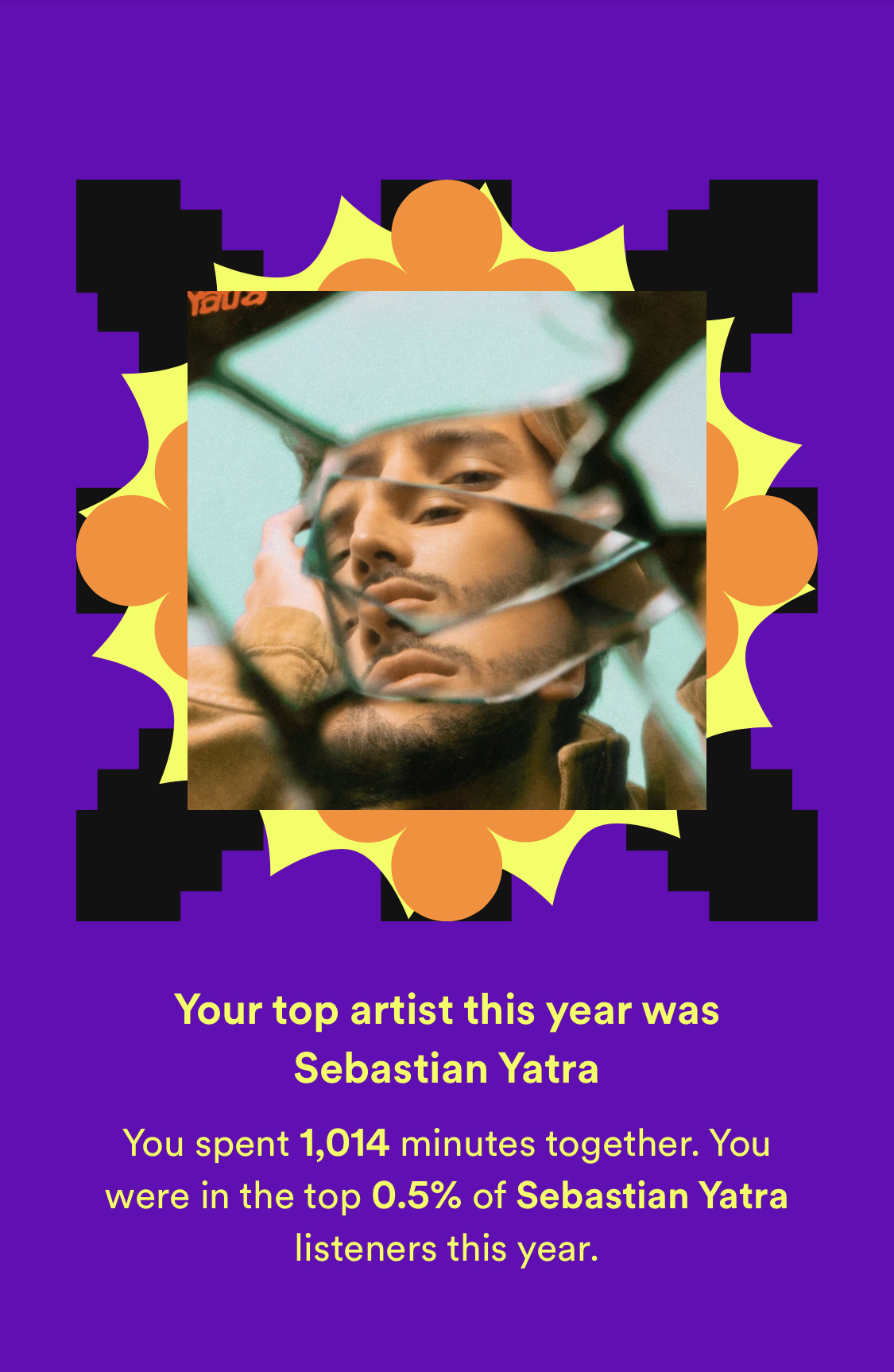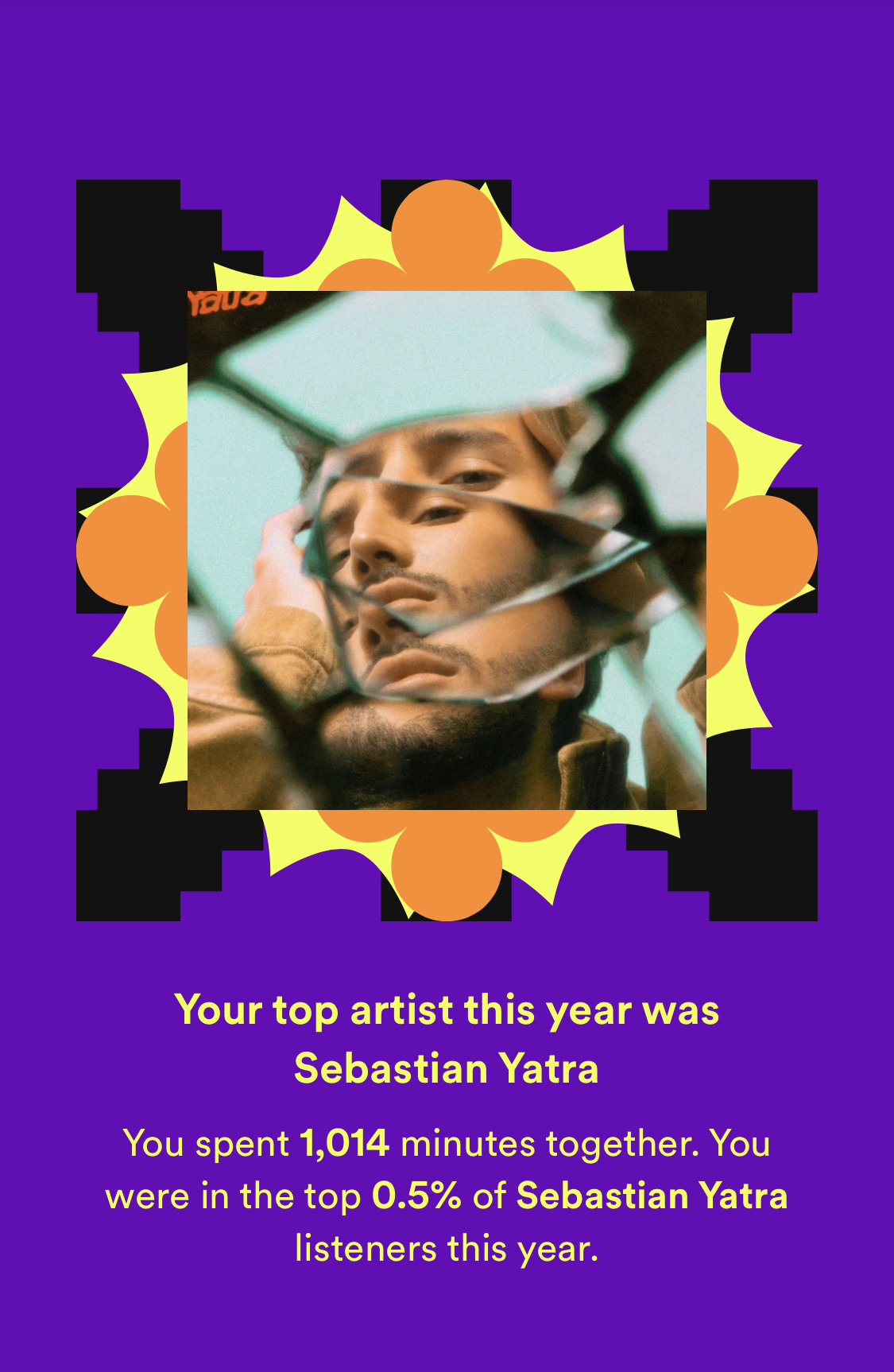 Started this book and while it took me a little while to get into it, I'm enjoying it so far.
Fashion + beauty:
This sweater arrived and it's even better than I thought it would be. The fabric is high quality and I picked the heather camel color.
Dark pic but you can get the idea: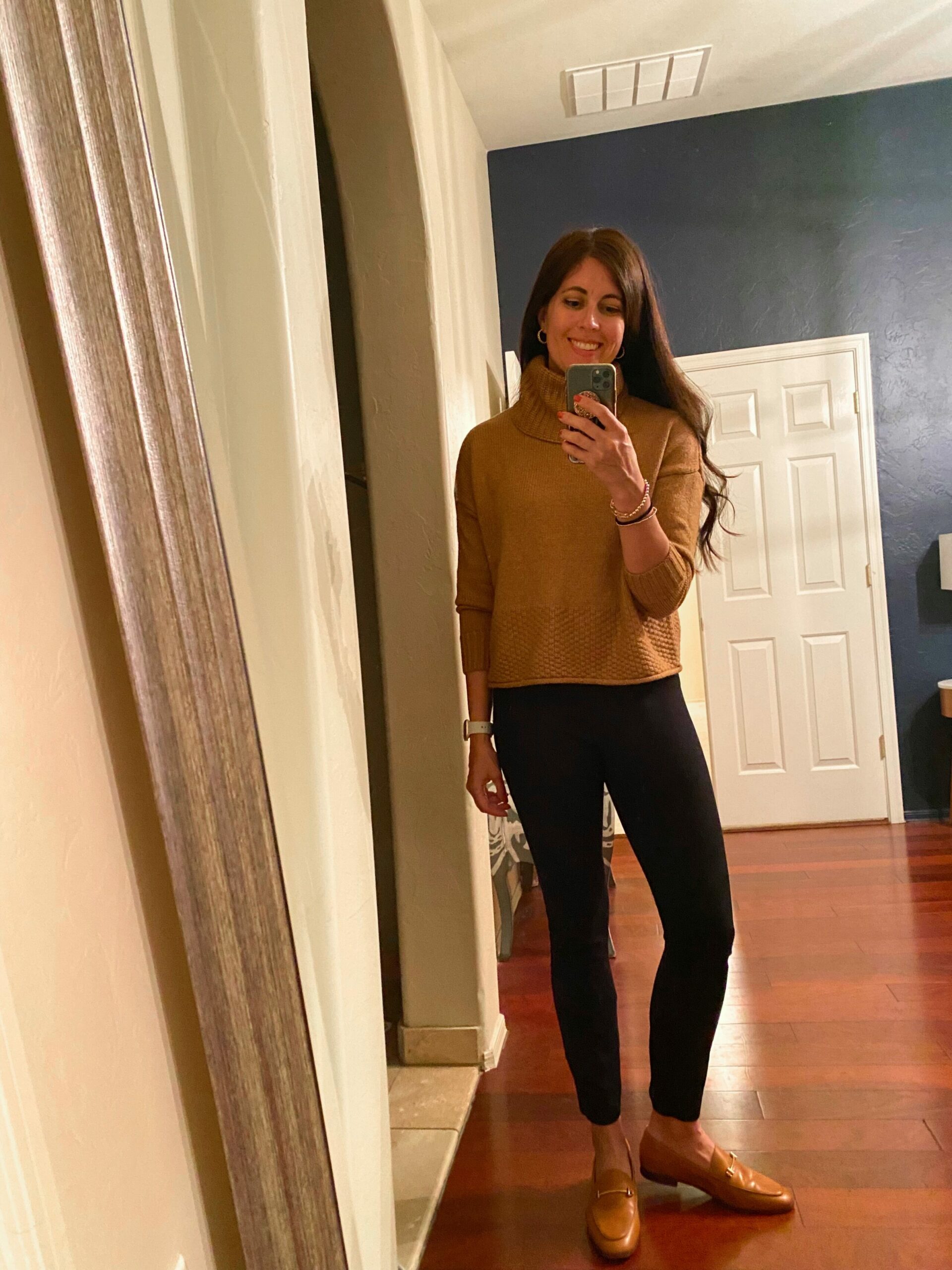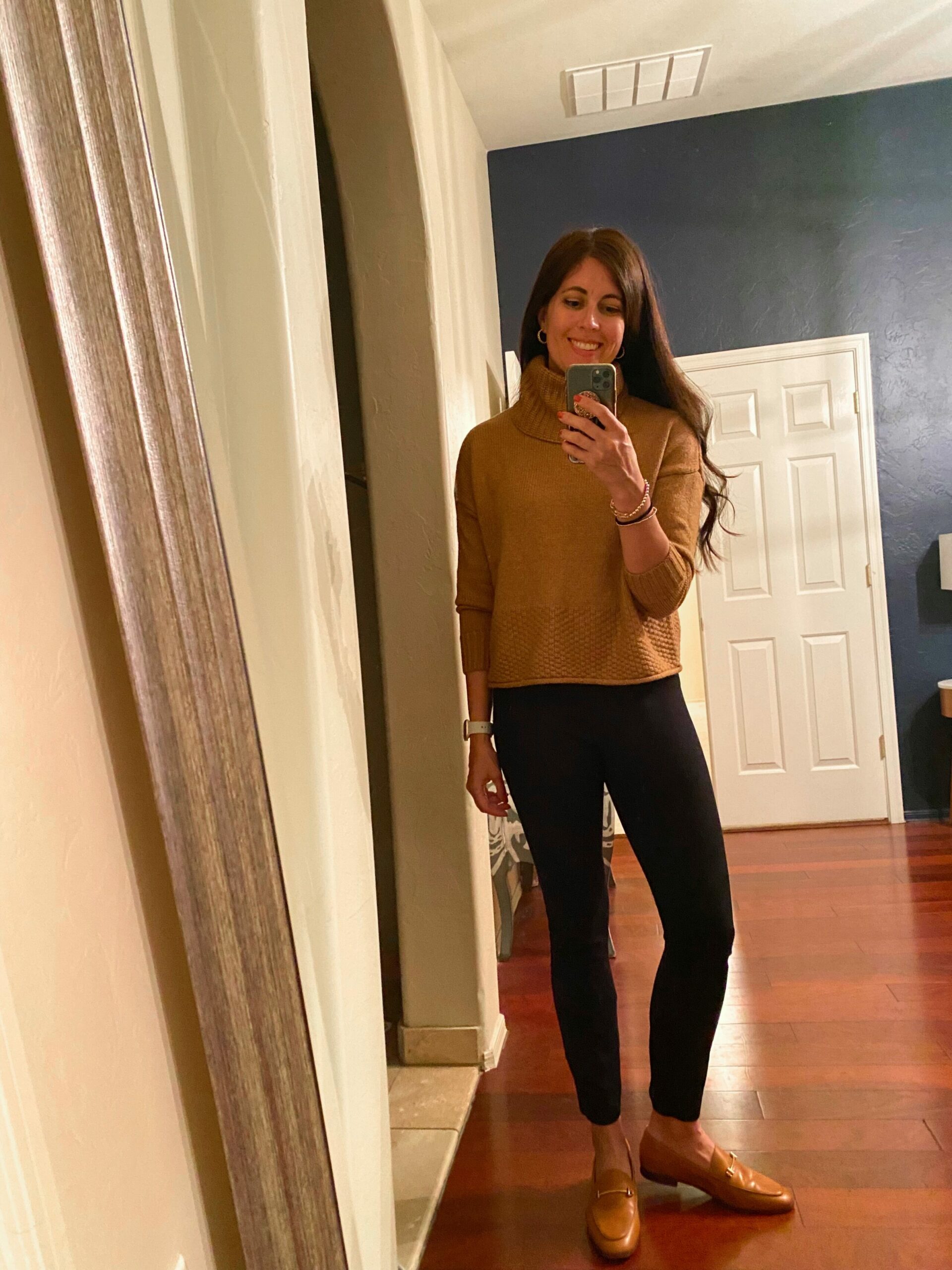 I've been crazy about Vuori for everyday casual attire, and have been eyeing this half-zip. I think I'll go for it this weekend and pop it under the tree. 😉 If you're still gift shopping, I have tons of ideas here:
Gift guide for holiday hostesses and under $50 faves
For the men
For her
For the kids
Fitness + good eats:
A dessert board. We had some friends over for dinner last weekend, and I used this Ina Garten tip and made a dessert board for dessert. It made it so easy and everyone could have what they wanted.
I made some chocolate peanut butter bars, and then added different cookies and chocolate pretzels from the Whole Foods cookie bar, along with some chocolate mousse bars from Trader Joe's. The kids had hot cocoa, and the adults had tequila sangria.
For the meal, we had appetizers (a giant gorgeous charcuterie board my friend brought over, sun-dried tomato dip and crackers), my fave fall salad, roast chicken, potatoes, and fresh sourdough.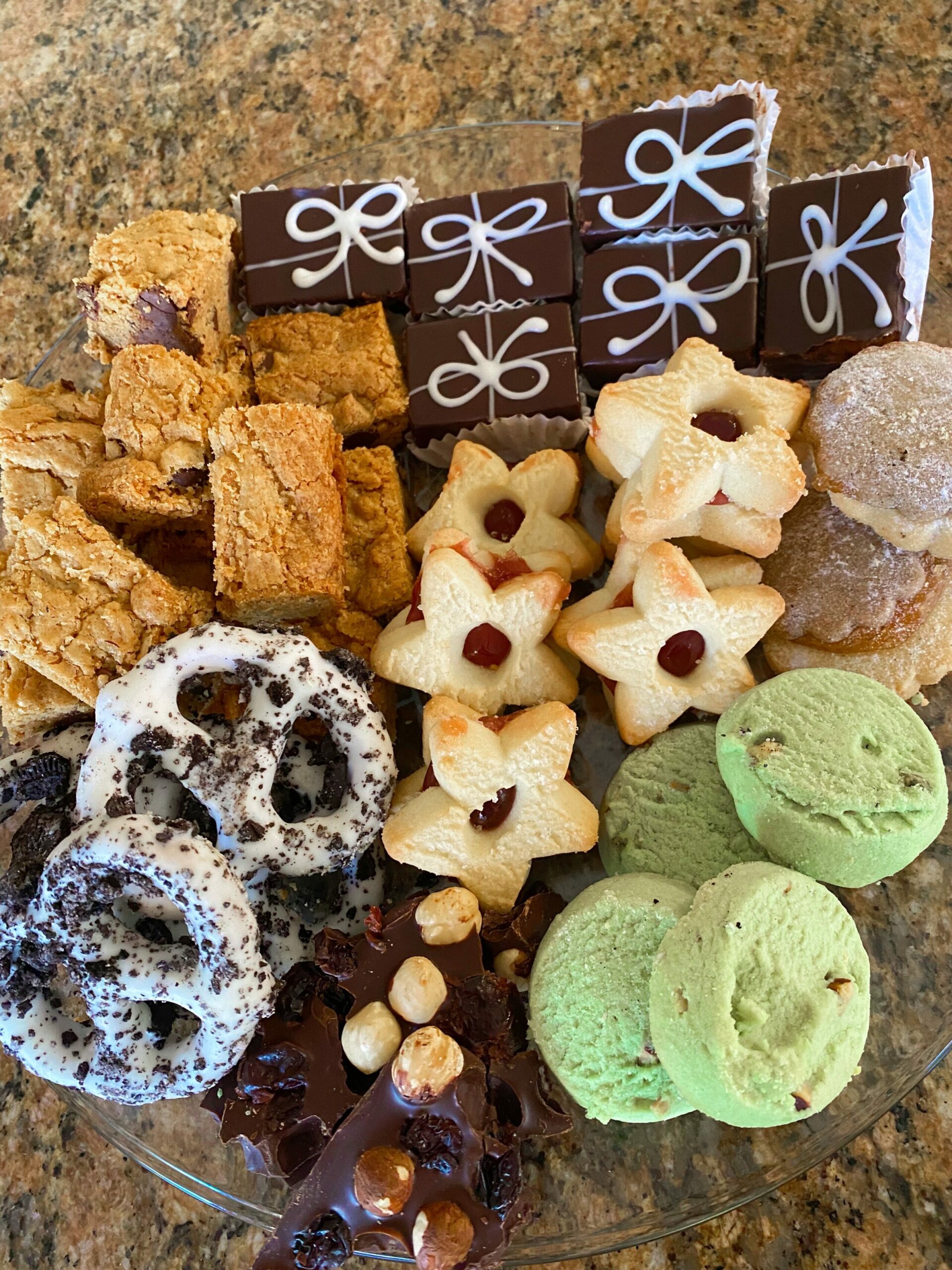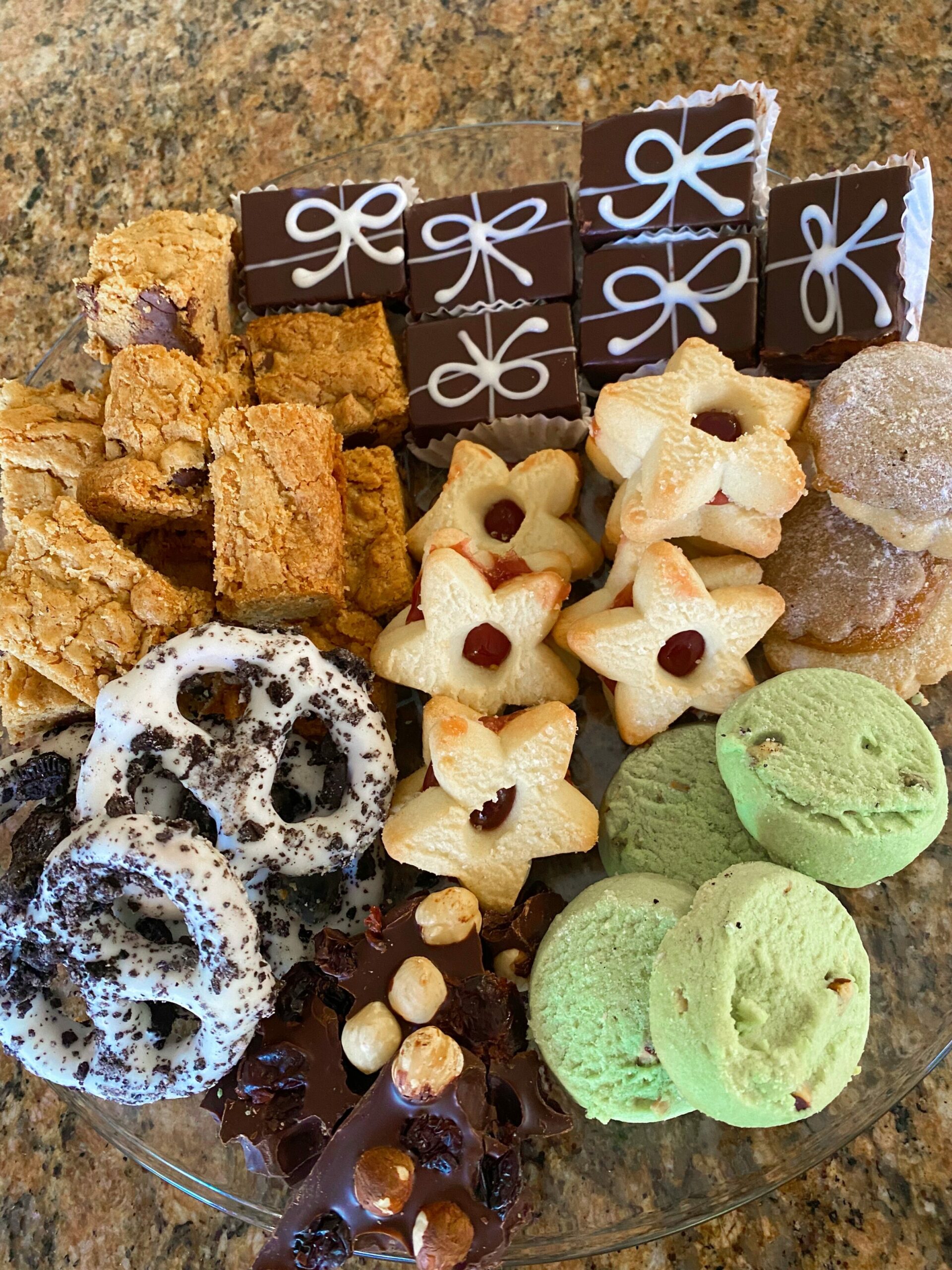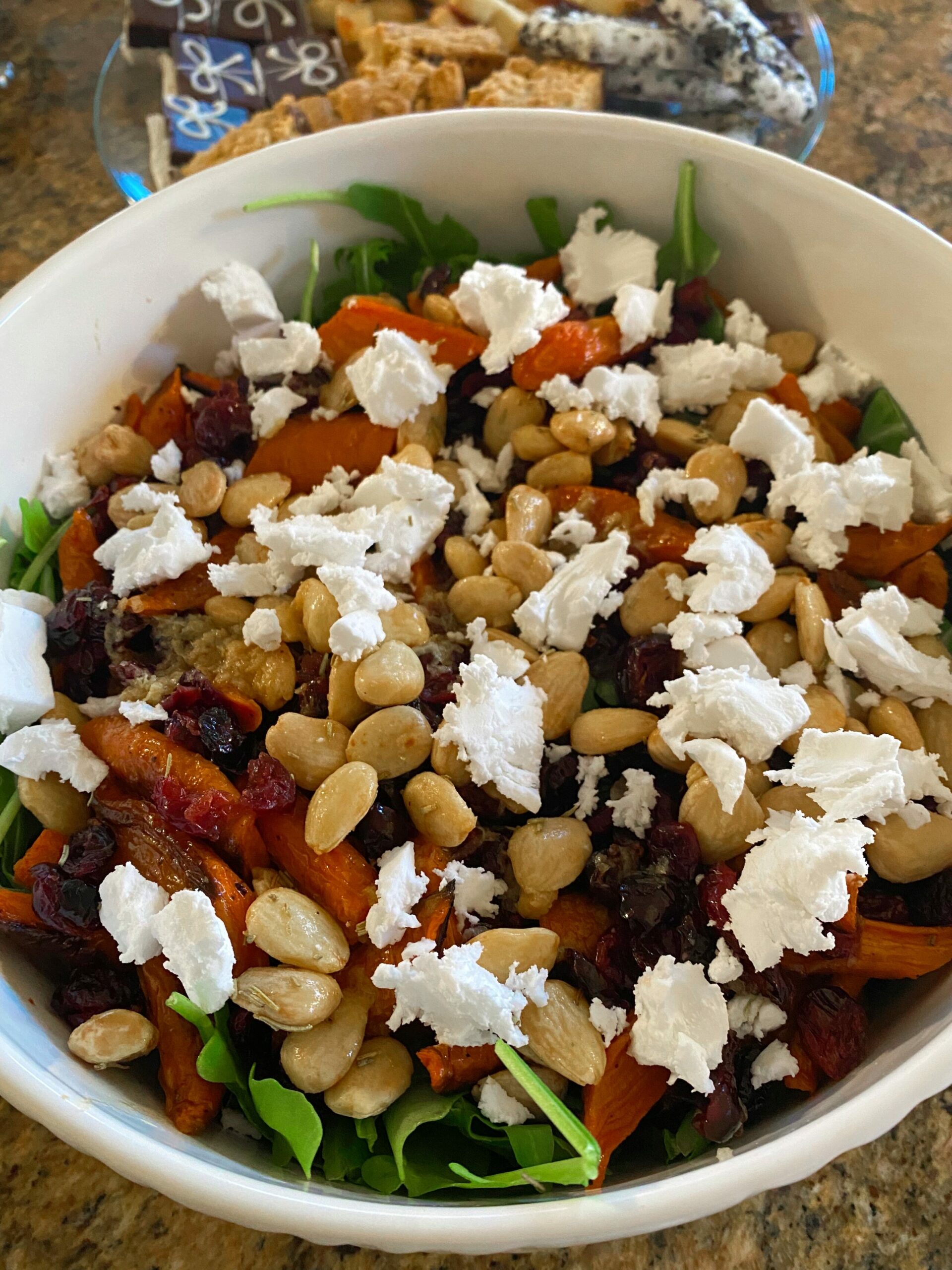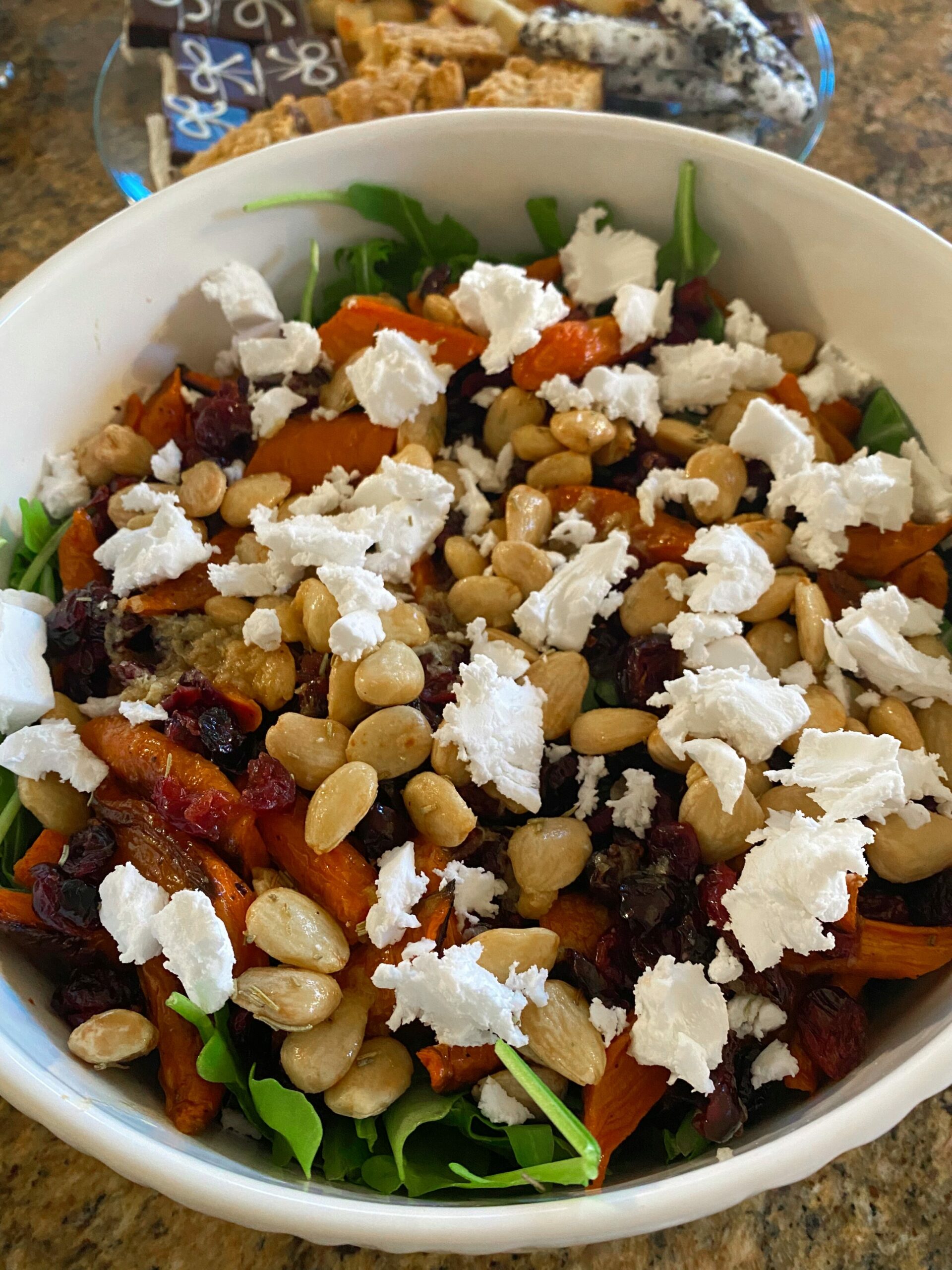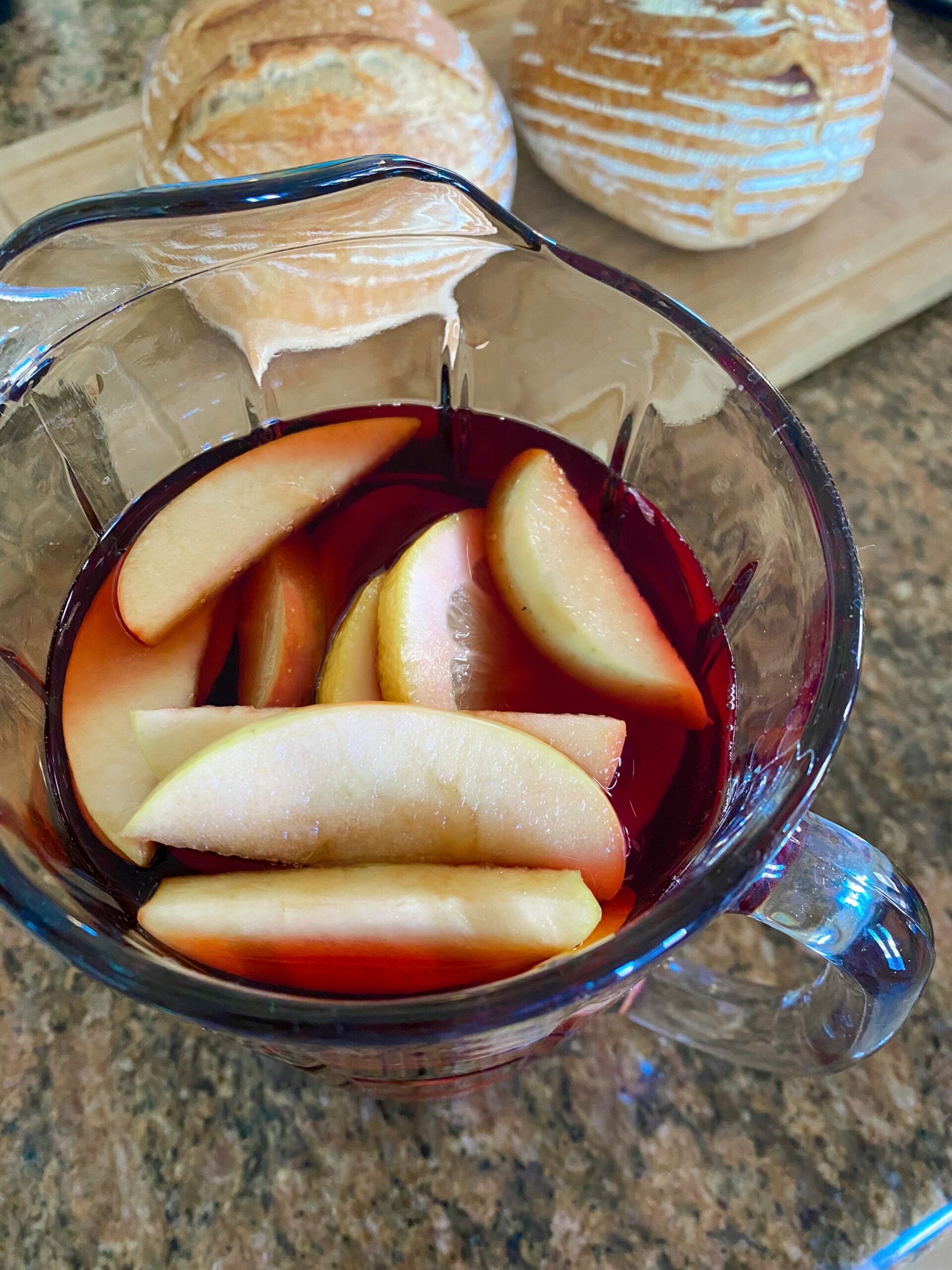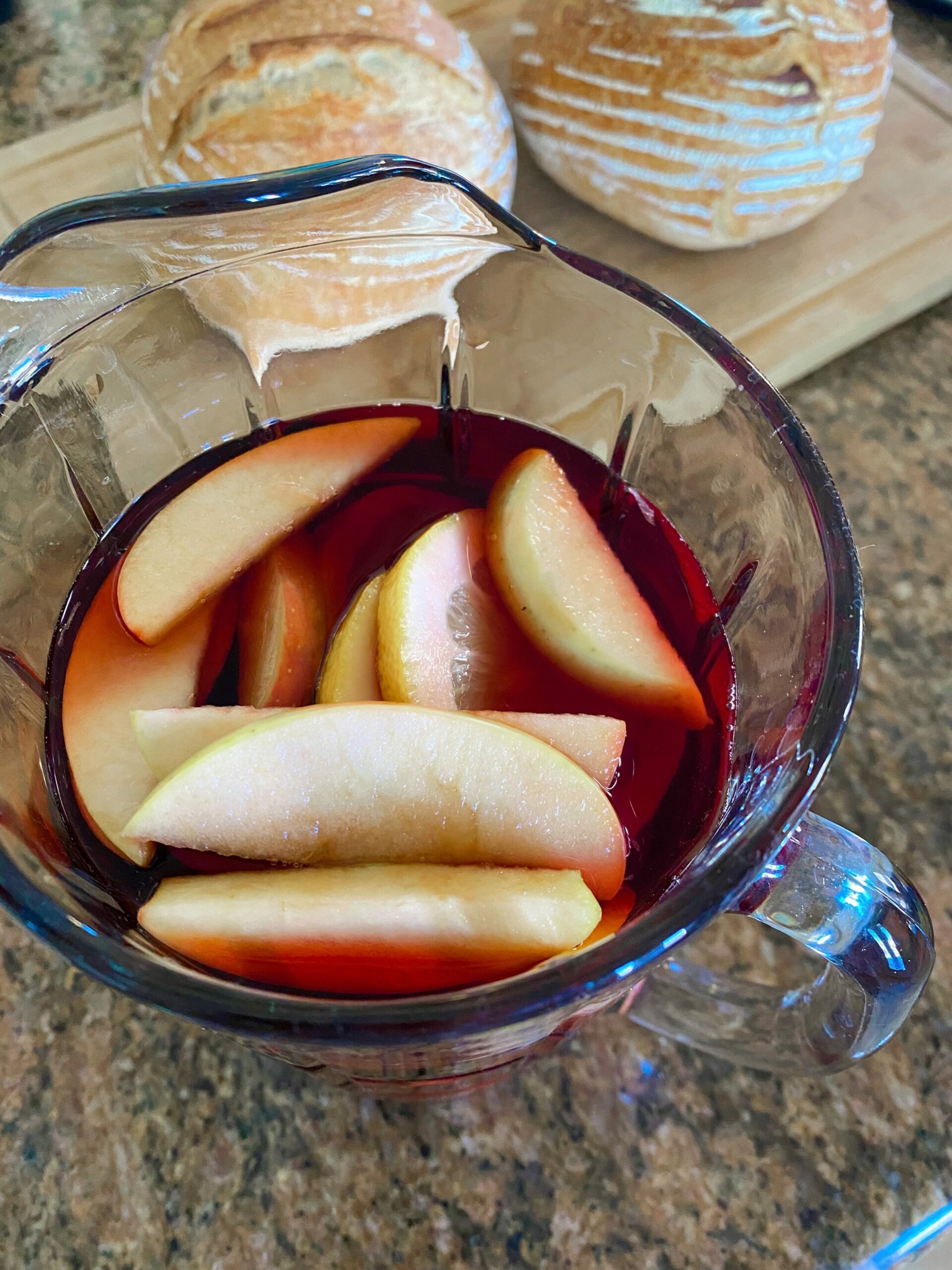 I'm so thankful that our kids introduced us to some of our closest friends. Making friends as an adult can be hard and awkward, and I feel so grateful that our kids have the sweetest friends with amazing parents. 😉 We're having a family dinner tonight and a Secret Santa exchange for the crew – it will be a blast.
Hope you have a happy Friday and I'll see ya soon with Favorite things!
xo
Gina
CreditSource link