Helloooo! Happy Friday! How's the week going and what are you up to this weekend? December is acting like it has somewhere to be, and even though I tried to get ahead on things, I still feel behind. I keep trying to remind myself that you don't have to do ALL of the things for the holiday season to be memorable and fun, but I tend to put that pressure on myself, ya know? I'd love to hear what you have going on! P has a birthday party and we have an event on Sunday. It will be nice to sleep in and catch a yoga class!
Friendly reminder that you have one week left to enter this year's favorite things giveaway!
Pic of our tree:
It's tiny compared to last year's 15 foot giant, but Frida has prime real estate in there now. I can't move her! So we put our Christmas tree in the den (where we have shorter ceilings) and I have to say, I'm a fan. It's so cozy and I feel like we get to see it and enjoy it more than we could in the formal living room.
It's time for the weekly Friday Faves party! This is where I share some of my favorite finds from the week and around the web. I always love to hear about your faves, too, so please shout out something you're loving in the comments section below.
Friday Faves
Life:
We enjoyed a lovely Christmas dinner with friends last weekend. Their house was decorated like a winter wonderland, and we enjoyed the best Mediterranean food and appetizers, wine, and the kids played before having their own Secret Santa exchange. We even had a surprise visit from Santa – it was amazing.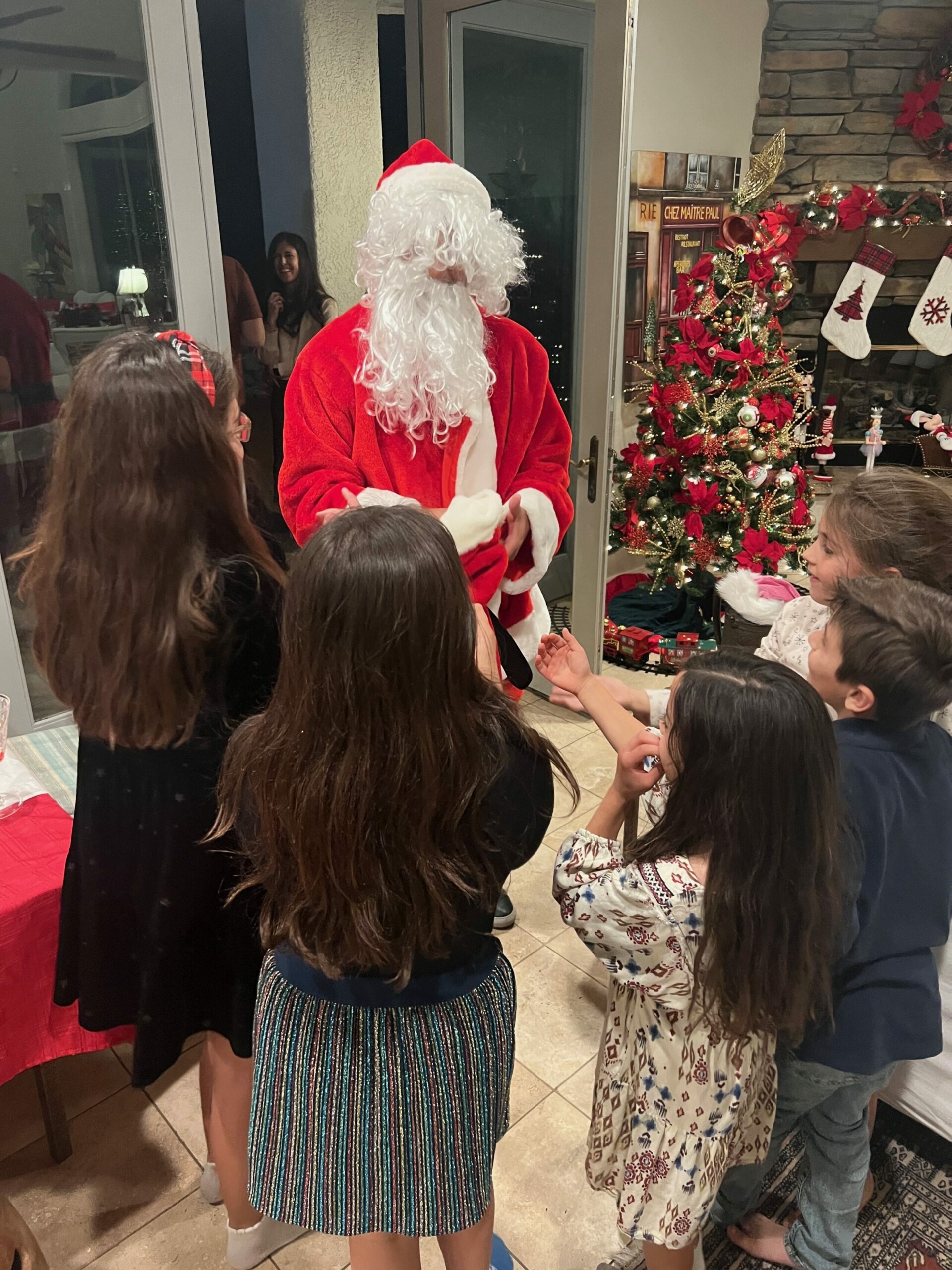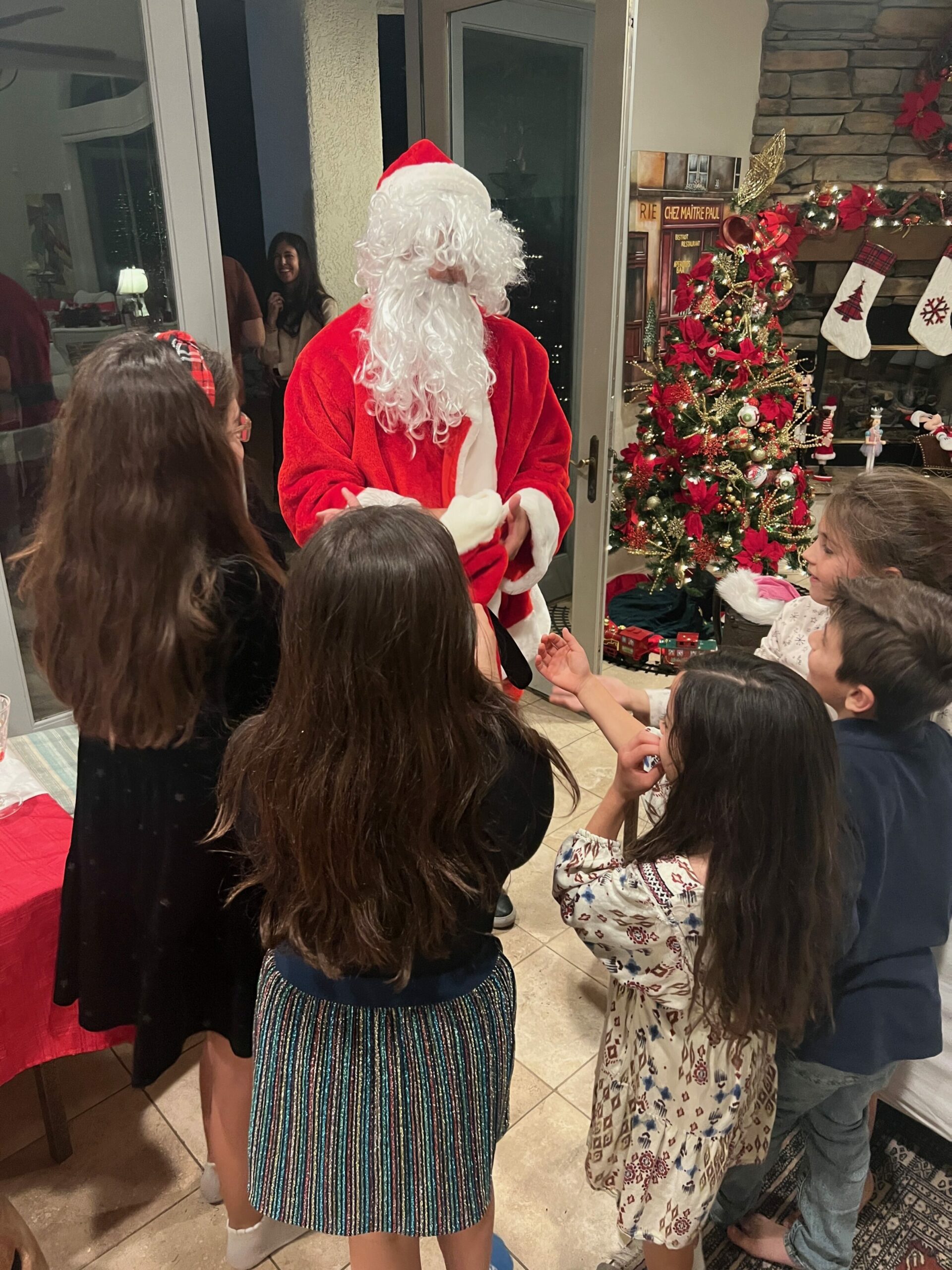 (He had his beard up high to help conceal his identity lol)
Read, watch, listen:
These five things can shrink your brain.
The "red beret" girl in the new Matilda movie. (Her real name is Meesha Garbett!) I can't wait to watch this on Netflix with the crew next weekend.
I didn't love the book, but am looking forward to the series.
Check out this week's podcast episode here!
Fitness, health, and good eats:
Exciting cable machine exercises.
How to know if you're metabolically flexible.
10 best cookbooks of fall 2022. 
Why it might be beneficial to work out later in the day.
Fashion + beauty:
Christmas nails! I tend to rotate between the same colors all year, but when Christmas rolls around, I go for something a little more exciting. 😉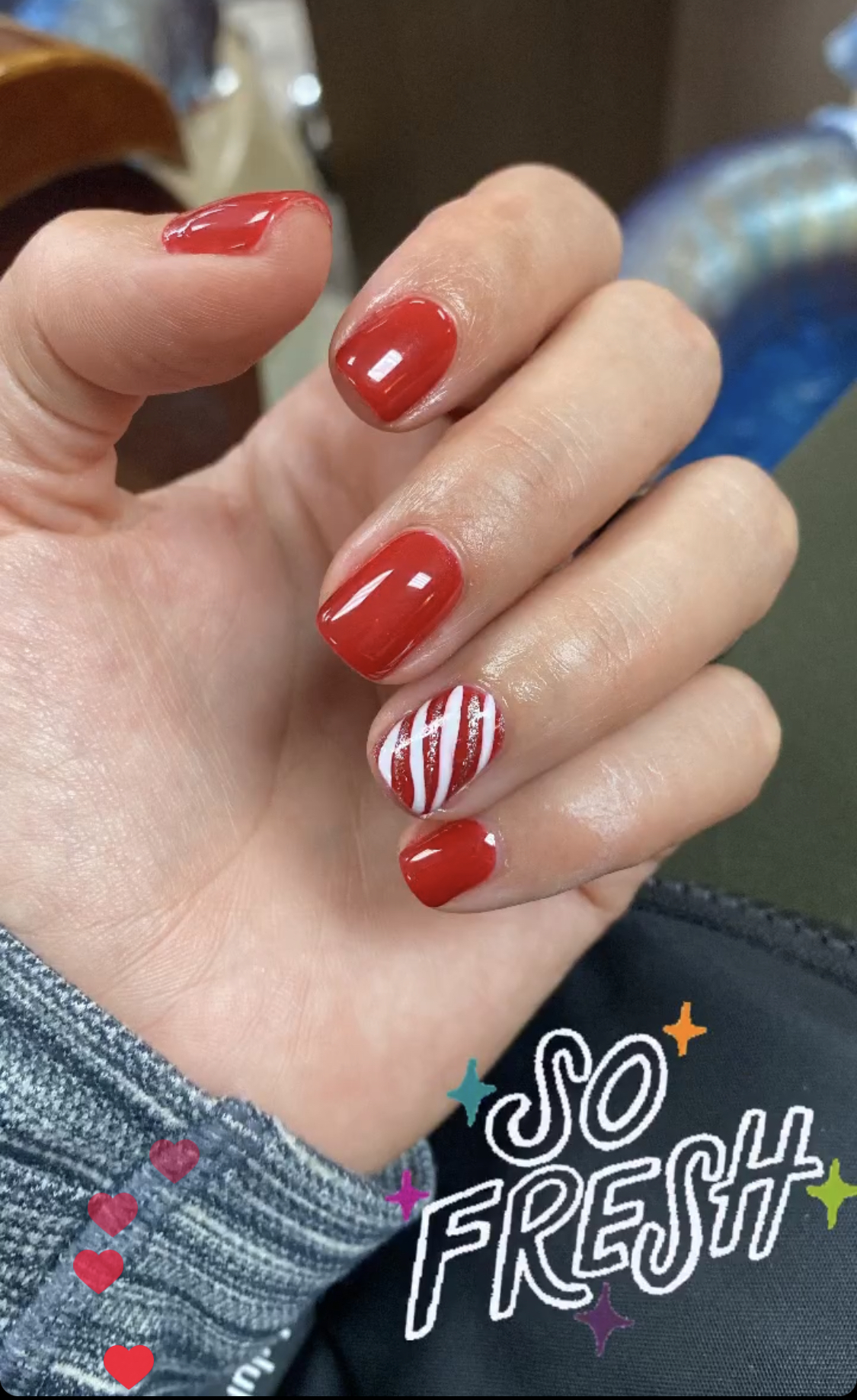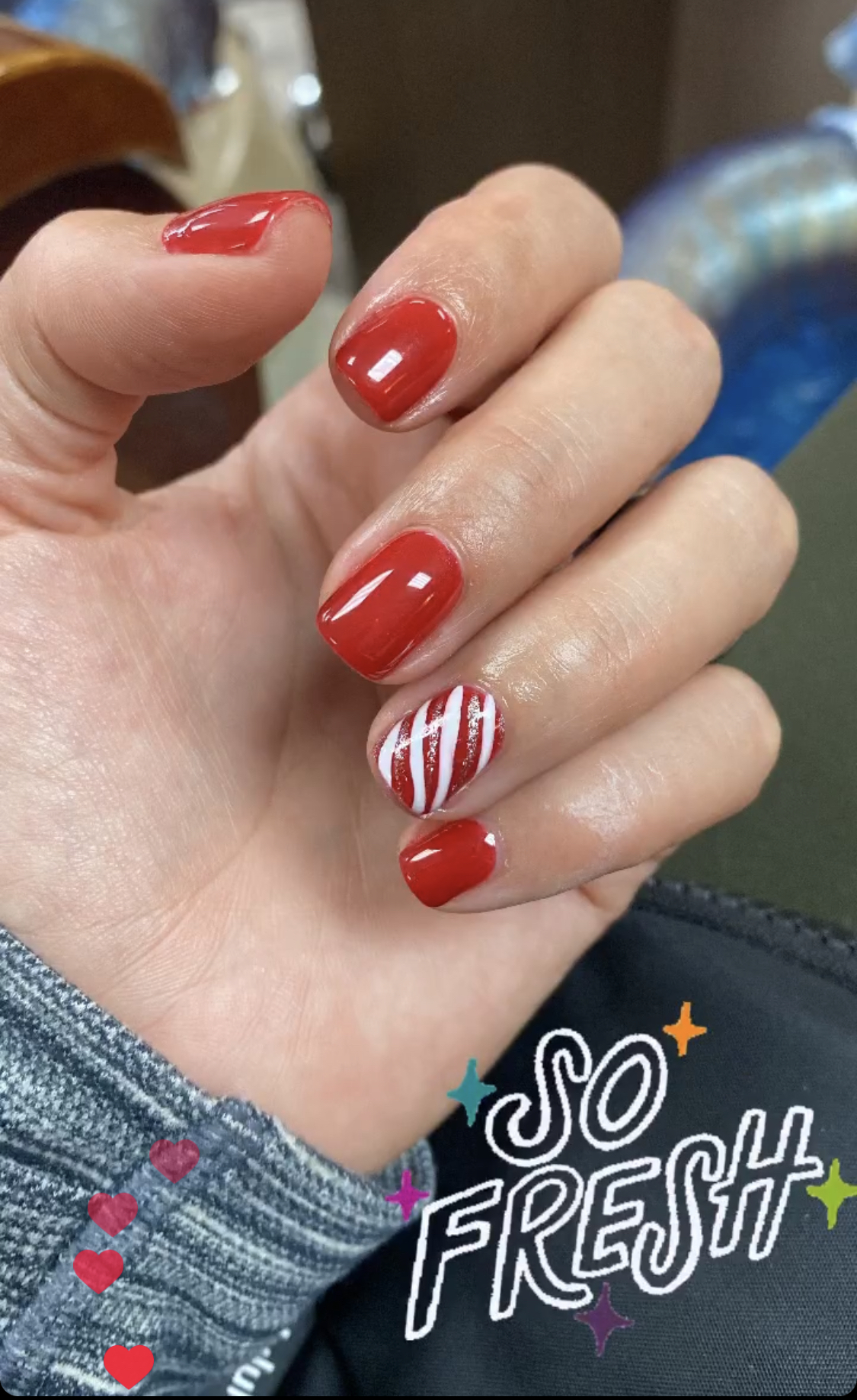 If you're holiday shopping, here are all of this year's gift guides so far! I'll have one live next week with stocking stuffers.
For the Men
For Hre
Under $50 faves and hostess gifts
For the Kiddos
I was looking for some grey or faded black jeans and ended up ordering these ones. Love the fit and color! (true to size)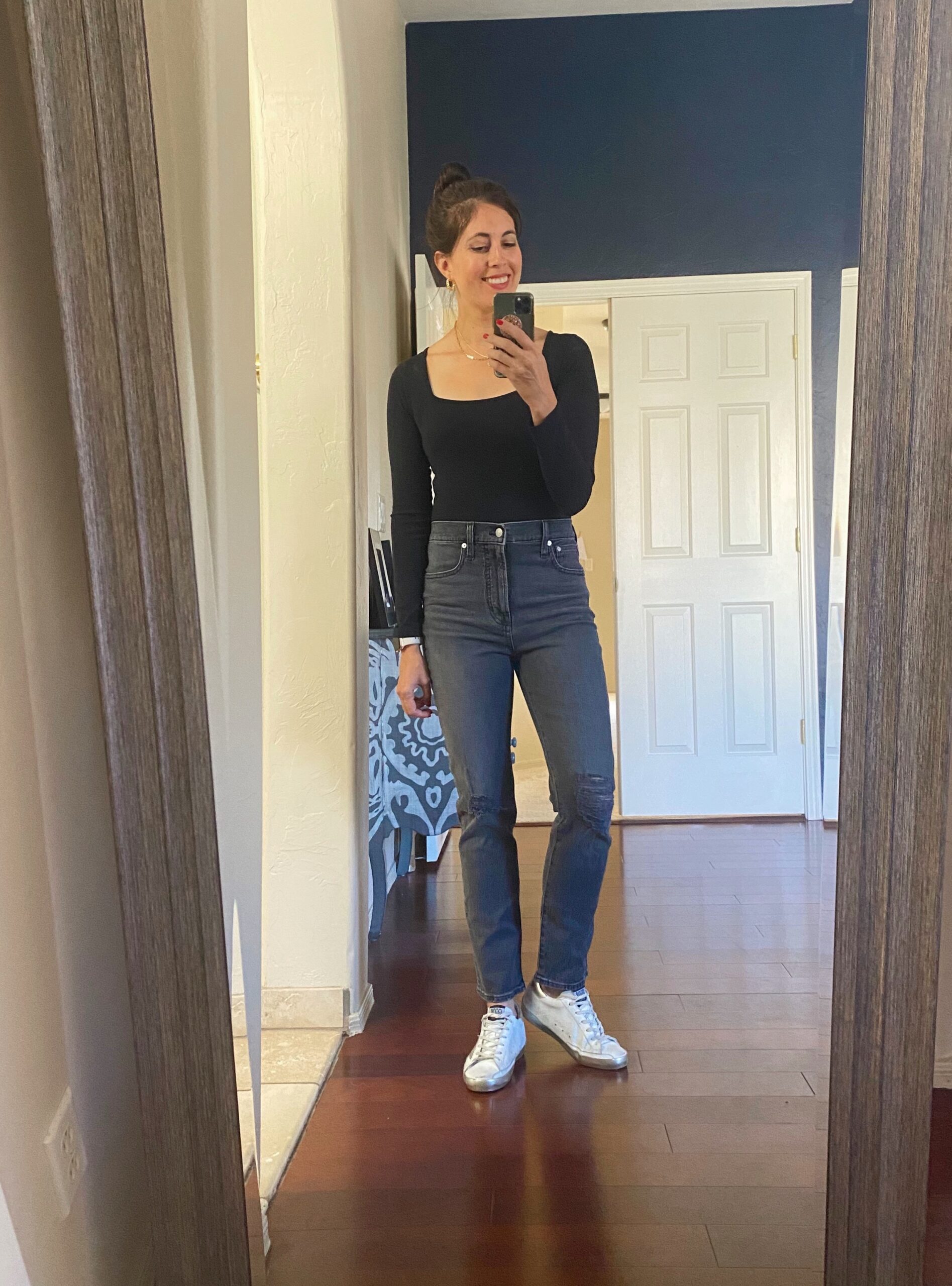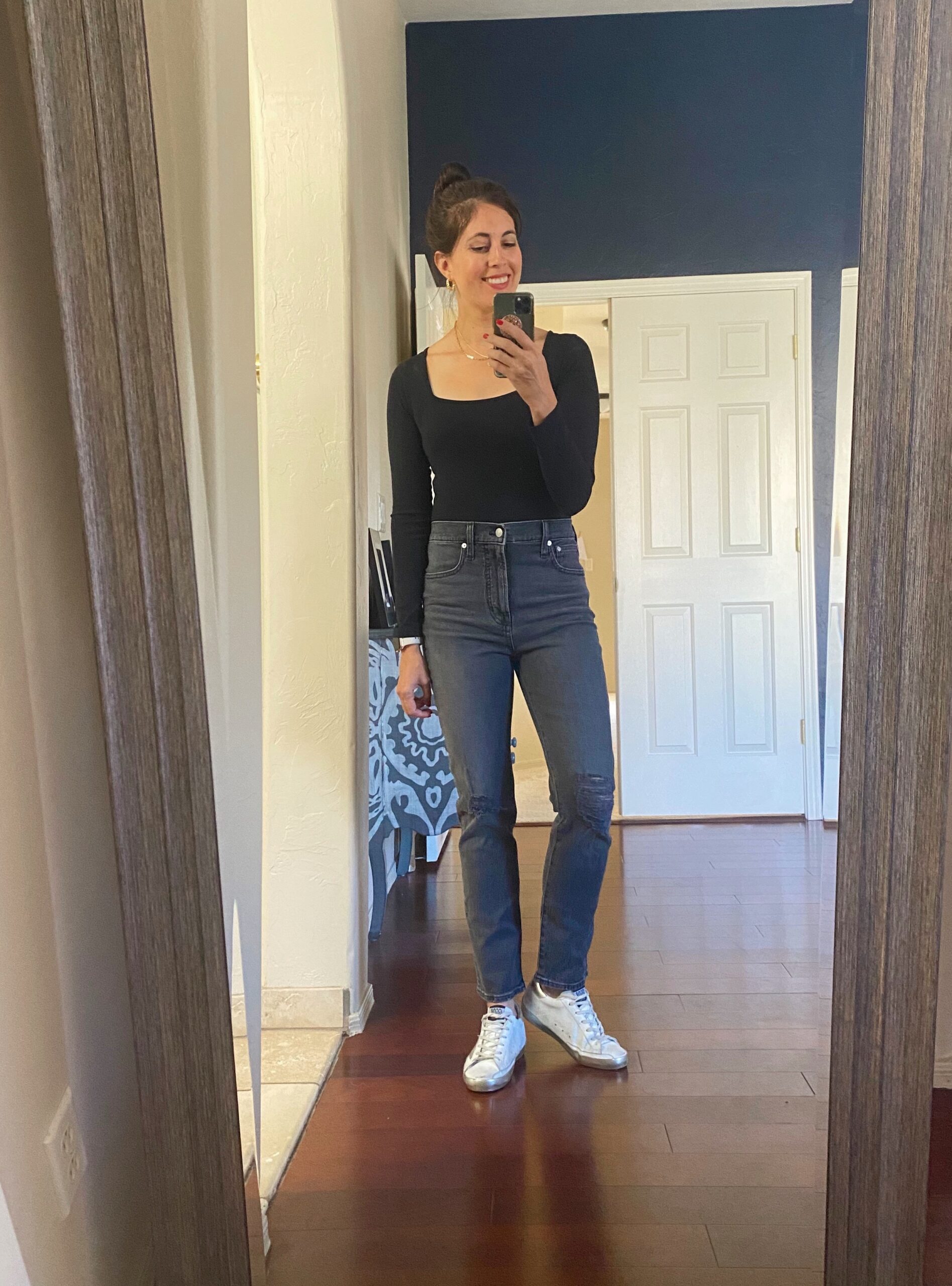 Happy Friday, friends!
xo
Gina
CreditSource link